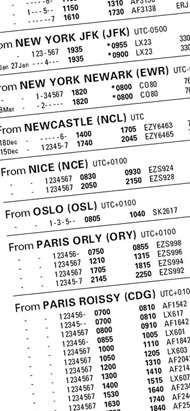 DPTS Association is grateful to anyone sending contributions to this website.

We apologize in advance in case of unfortunate mistakes

(c) The Geneva Aviation Website - 1999-2013

Last update: 20 May, 2013



Click on the icon next to Arrivals and/or Departures to open Summer 2013 timetables (.xls files).

Charter flights are now included, but please refer to the Charter Flights section for weekly updated information.




Arrivals                     Departures